Snow Monkey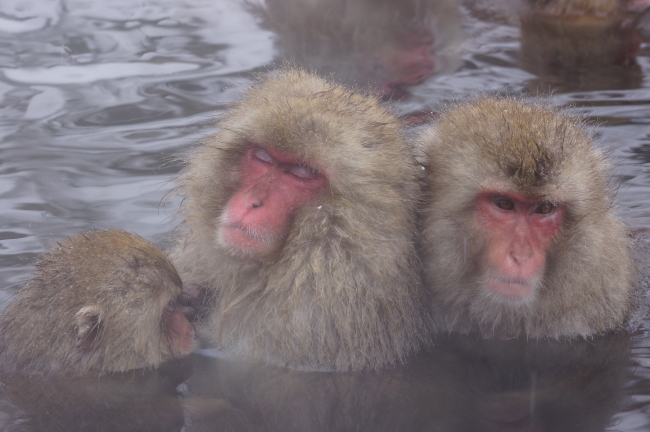 The Jigokudani Yaen-koen Park aims to preserve the natural habitat of wild Japanese macaques, or snow monkeys, and to facilitate their observation in the area famous for hot springs located throughout the park, which is located in Yamanouchi-machi, Nagano Prefecture. The park is located in a mountainous region where people also live.
The park exists and operates as a comprehensive place to observe nature as well as to promote the natural ecology of the monkeys.
The strange sight of monkeys entering a hot spring bath seems to be one of the activities the monkeys enjoy to help them endure the harsh winters of Jigokudani.
Although the monkeys are offered some food by the park, they are still wild animals. So, if you observe them while taking certain precautions, you can enjoy a close-up view of Japanese macaques that you normally would be unable to enjoy.
The monkeys became well known the after they were featured in Time, an American news magazine.
In addition, the unique hot spring village surrounding the park of snow monkeys is blessed with an abundance of natural hot springs called Yudanakashibu Onsenkyo.A variety of hot spring baths can be found everywhere in the village including nine shibu-onsen baths that are very popular among visitors to the village.
— ACCESS —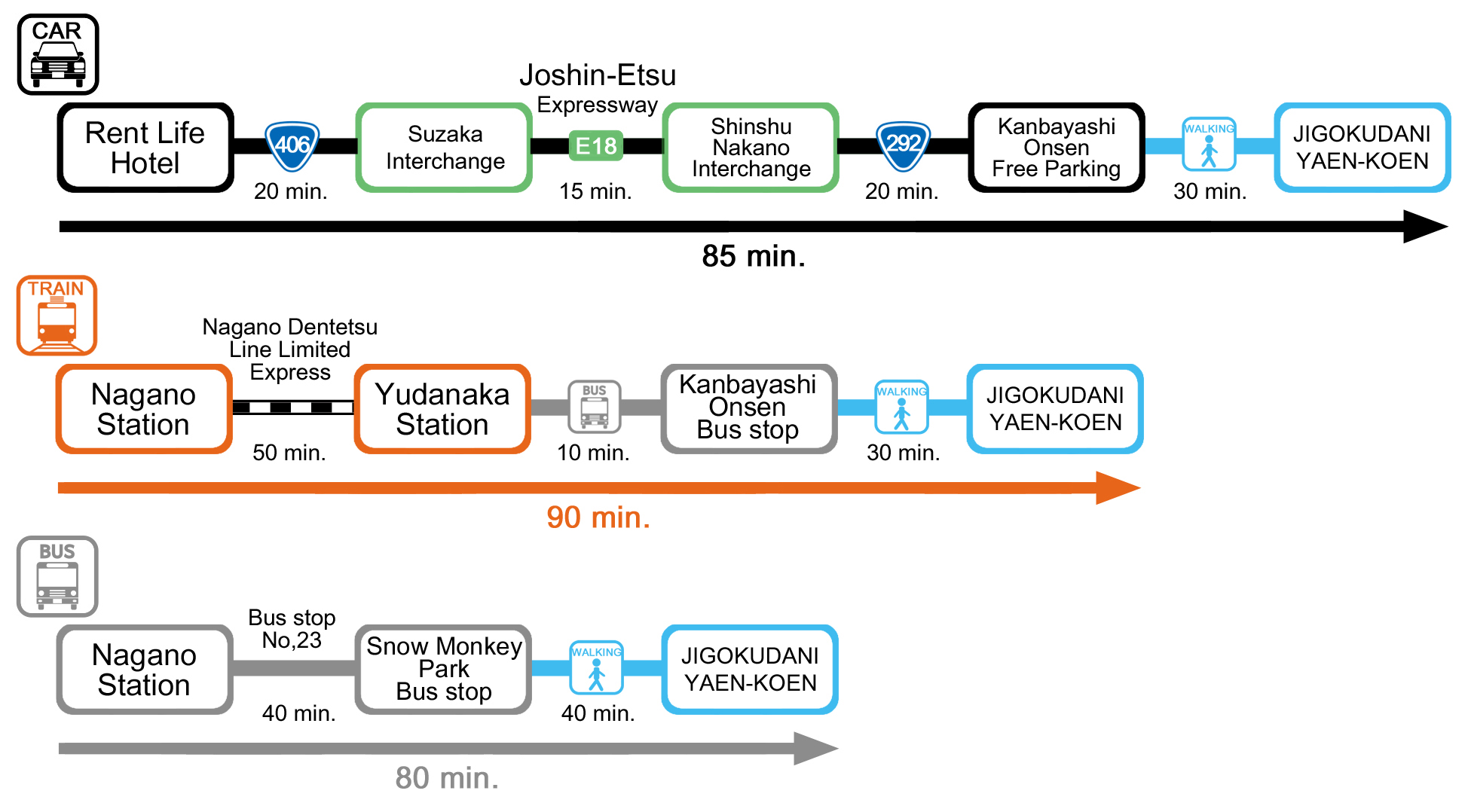 : map
Nearby Sightseeing Spots