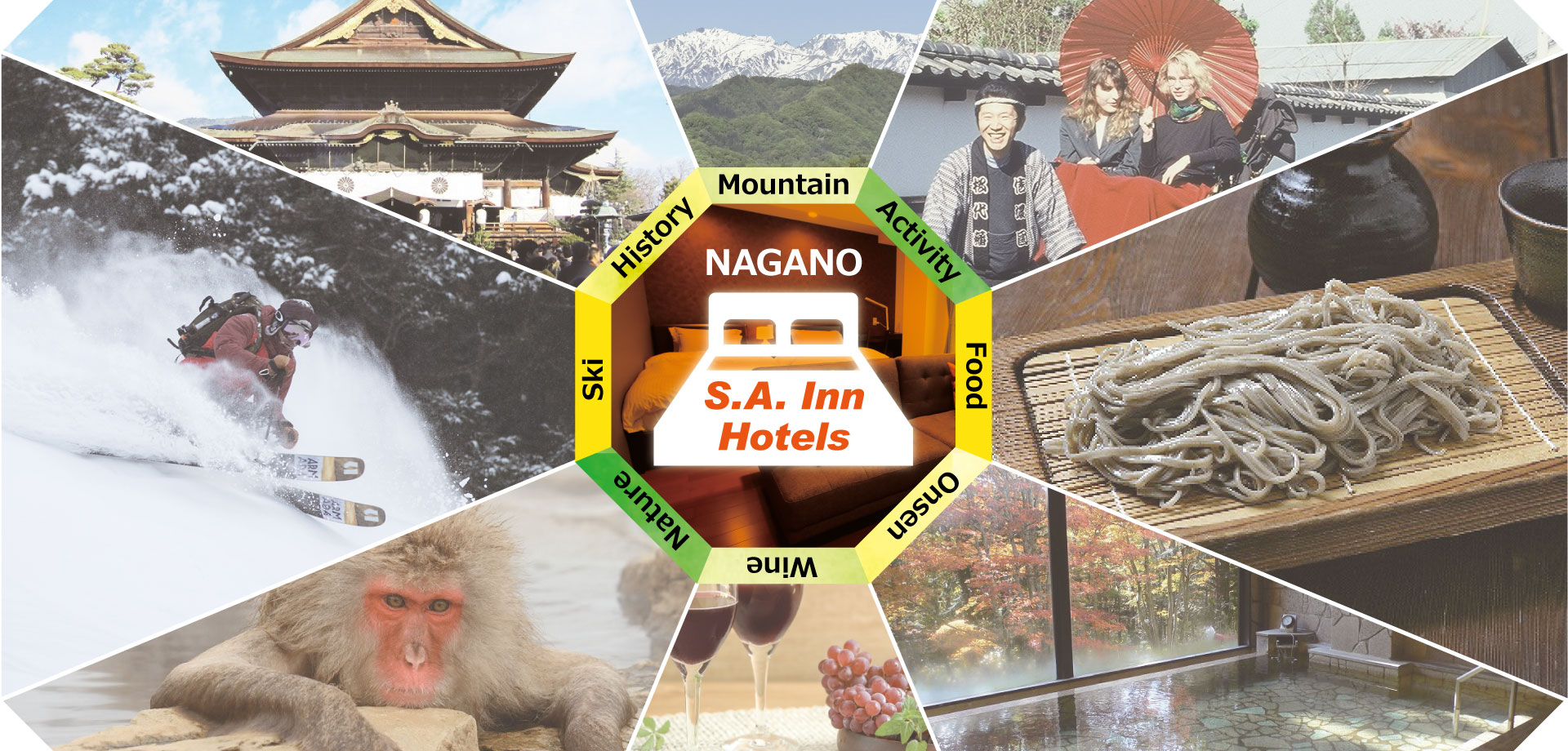 Let's enjoy one-day trips for various experiences in Nagano using S.A. Inn Hotels!!
Nagano S.A. Inn Hotels
We offer two SA Inn hotels in Nagano city that make it very convenient to use our rooms as your primary base for daily excursions. Due to the convenient location of Nagano city, it is very easy to make day trips to visit various sightseeing spots located both within the city and around Nagano Prefecture using convenient access to trains and buses.

S.A. Inn Hotel × Rental Car
Here we recommend a few rental car companies in the central Nagano city area that can help make your stay more convenient and enjoyable. Using one of the S.A. Inn Hotels as your base, it is very easy to take one-day car trips to the various sightseeing spots throughout Nagano Prefecture.
Basic Information
This page provides basic information about the climate of Nagano Prefecture such as humidity, temperature, and rainfall, which can be useful when sightseeing.

Cherry Brossom in Nagano
let's enjoy one-day trips to view Cherry Brossom from S.A. Inn Hotels!!

Inquiry